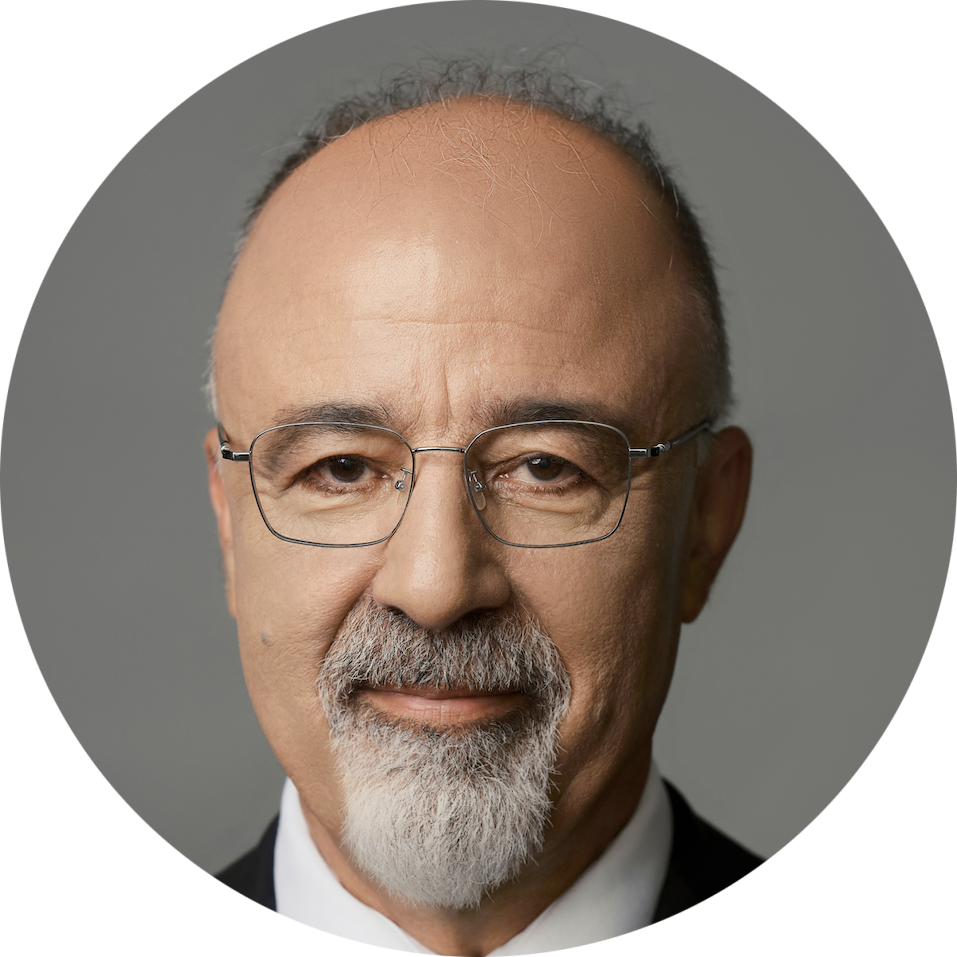 Prof. Ljiljana Trajkovic
Fellow

of

IEEE, Editor-in-Chief, IEEE Transactions on Human-Machine Systems,
Distinguished Lecturer of the IEEE Circuits and System Society, Distinguished Lecturer of the IEEE Systems, Man, and Cybernetics Society
Simon Fraser University, Canada

Bio: Ljiljana Trajkovic received the Dipl. Ing. degree from University of Pristina, Yugoslavia, the M.Sc. degrees in electrical engineering and computer engineering from Syracuse University, Syracuse, NY, and the Ph.D. degree in electrical engineering from University of California at Los Angeles. She is currently a professor in the School of Engineering Science, Simon Fraser University, Burnaby, British Columbia, Canada. Her research interests include communication networks and dynamical systems. She served as IEEE Division X Delegate/Director, President of the IEEE Systems, Man, and Cybernetics Society, and President of the IEEE Circuits and Systems Society. Dr. Trajkovic serves as Editor-in-Chief of the IEEE Transactions on Human-Machine Systems and Associate Editor-in-Chief of the IEEE Open Journal of Systems Engineering. She served as a Distinguished Lecturer of the IEEE Circuits and System Society and a Distinguished Lecturer of the IEEE Systems, Man, and Cybernetics Society. She is a Fellow of the IEEE.

Speech Title: Machine Learning for Detecting Internet Traffic Anomalies

Abstract: Border Gateway Protocol (BGP) enables the Internet data routing. BGP anomalies may affect the Internet connectivity and cause routing disconnections, route flaps, and oscillations. Hence, detection of anomalous BGP routing dynamics is a topic of great interest in cybersecurity. Various anomaly and intrusion detection approaches based on machine learning have been employed to analyze BGP update messages collected from RIPE and Route Views collection sites. Survey of supervised and semi-supervised machine learning algorithms for detecting BGP anomalies and intrusions is presented. Deep learning, broad learning, gradient boosting decision tree, and reservoir computing algorithms are evaluated by developing models based on collected datasets that contain Internet worms, power outages, and ransomware events.

Prof. Xiaoqing WEN
Fellow

of

IEEE,

Associate Editor for IEEE Transactions on Very Large Scale Integration Systems (TVLSI)


Kyushu Institute of Technology, Japan


Bio: Xiaoqing WEN received a B.E. degree from Tsinghua University, China, in 1986, a M.E. degree from Hiroshima University, Japan, in 1990, and a Ph.D. degree from Osaka University, Japan, in 1993. He was an Assistant Professor with Akita University, Japan, frrom 1993 to 1997, and a Visiting Researcher with the University of Wisconsin–Madison, USA, from Oct. 1995 to Mar. 1996. He joined SynTest Technologies Inc., USA, in 1998, and served as its Vice President and Chief Technology Officer until 2003. He joined Kyushu Institute of Technology, Japan, in 2003, where he is currently a Professor of the Department of Computer Science and Networks. He founded Dependable Integarted Systems Research Center at Kyushu Institute of Technology in 2013 and served as its Director until 2015. He is a Co-Founder and Co-Chair of Technical Activity Committee on Power-Aware Testing under Test Technology Technical Council (TTTC) of IEEE Computer Society. He is an Associate Editor for IEEE Transactions on Very Large Scale Integration Systems (TVLSI) and Journal of Electronic Testing: Theory and Applications (JETTA). He co-authored and co-edited two popular books, VLSI Test Principles and Architectures: Design for Testability (2006) and Power-Aware Testing and Test Strategies for Low Power Devices (2009). His research interests include design, test, and diagnosis of VLSI circuits. He holds 43 U.S. Patents and 14 Japan Patents. He received the 2008 Society Best Paper Award from the Infromation Systmes Society (ISS) of the Institute of Electronics, Information and Communication Engineers (IEICE). He is a Fellow of IEEE for his pionerring work in low capture power test generation, a Senior Member of Information Processing Society of Japan (IPSJ), and a Senior Member of IEICE.

Speech Title: LSI Testing: A Core Technology to a Successful Semiconductor Industry

Abstract: The semiconductor industry is exposed to shrinking feature sizes, growing circuit complexity, increasing clock speeds, and decreasing power supply voltages. In addition to significant impact on LSI design and manufacturing, these factors also have a profound impact on LSI testing, a complex process for separating defective chips from defect-free ones. The major challenges to LSI testing are low test quality, high test cost, and excessive test power. These challenges have led to new chances of innovations in LSI testing, characterized by cell-aware test generation, test compression, and power-aware testing. This talk will review these challenges and chances. Furthermore, this talk will reveal the role of LSI testing in the semiconductor business chain, so as to explain why LSI testing is a core technology to a successful semiconductor industry.